Looking Back on Q1
As we head into the second quarter of the year, we would like to update you on what's happening in our Lancor offices and practices around the globe. We have not only welcomed several new team members, but are pleased to announce two Principal promotions within our global firm. Our recently established Private Equity Advisory practice continues to grow, and we are working on exciting searches for clients including:

We are also pleased to present our latest publication focused on an emerging trend that has gained popularity in the corporate sector. As always, thank you for including us in your network and please let us know how we can serve you in the future.
Zscaler Goes Public with a Lancor-Placed CFO
Zscaler, a Lancor client and leading cloud security platform, filed for a $100M IPO this past quarter, with Morgan Stanley leading the offering. The company will trade under the ticker "ZS" on the Nasdaq Global Market and was the first SaaS IPO of 2018. Zscaler has raised about $248M since it was founded in 2008 by investors, who include Lightspeed Venture Partners, CapitalG (formerly known as Google Capital), EMC and TPG Growth.
This news came less than a year after Lancor led the search for Zscaler's new Chief Financial Officer, Remo Canessa. Canessa is a seasoned CFO who previously led two major IPOs – Santa Clara-based Infoblox in 2012 and Sunnyvale-based NetScreen Technologies in 2001.
Congratulations to Zscaler and Remo for an exciting start to 2018.
Lancor

Team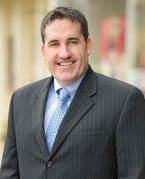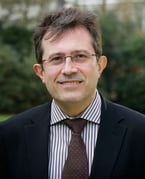 We're pleased to announce the promotion of two Lancor team members during the first quarter of this year. Tim O'Toole from our Cleveland, Ohio office and Francois de Barros from our Brussel's office, were promoted to Principal in January. Both Tim and Francois look forward to growing their individual practices within their respective markets.
Click here to read more about Tim and Francois.
News from the "LAB" | Lancor's Advisory Business
Lancor's Advisory Business (the "LAB") is off to a great start in 2018. We developed four proprietary businesses with unique executive angles in Q1 of 2018. The companies range from approximately $7M to $200M EBITDA and the industries include branded consumer, financial services, security andsoftware. In addition, we have helped our clients review over 20 assets by surrounding them with the most relevant executives. In turn, these executives have helped our PE clients gain the conviction to either dig in or put down their investment pencils on the asset and then work with the most relevant executives on upcoming investments in the same industry. Contact Scott Estill to learn more about our Advisory services.


The New Role of the "Corporate Operating Partn

er"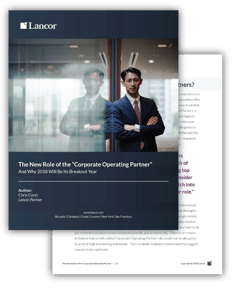 In a quiet fashion, over the last couple of years, we at Lancor have seen momentum build in support of a newly created C-suite role: one that fundamentally shifts the focal point for change across businesses of all sizes. The actual title varies by company and by industry, but in our experience, the person's mandate is the sure give-away. CEOs are hiring senior leaders to run dynamic transformation programs across all areas of their businesses in an effort to mimic the success seen in the private sector when Private Equity firms transform their portfolio companies.
These executives are the mirror image of Private Equity Operating Partners, except for the publicly traded sector. They assume roles related to improving strategy, processes and cost, shared services and governance issues, while sometimes even serving as internal replacements for external strategy consultants. Perhaps it's inevitable that best practices would cross-pollinate between the public and private settings. Or maybe this is further evidence that the Private Equity "playbook" for company transformation is legitimate.
In our latest article, we examine this unique new role and why 2018 will be the year when the "Corporate Operating Partner" enters our business management vernacular. Click below to download your copy.